Welcome ZeLoopians!
Today we bring an exciting story that took shape during the COVID-19 pandemic lockdown. A new creative endeavor was started by Ericka Mansfield, the founder of Reborn Creations. Reborn Creations upcycles plastic bottles to create wonderful art pieces.
The start of the journey
Ericka's spark to create masterpieces was ignited during the pandemic and amidst the lockdowns resulted in an accumulation of plastic bottles. Ericka saw the creative potential of repurposing these bottles into art pieces and raise awareness about plastic pollution.
The process – Plastic to Masterpiece
The process of turning plastic bottles to works of art is a journey of hand-crafted work. After numerous trials, Ericka has come up with a multi-step approach. Firstly, the bottles are cut and molded using heat, giving each bottle a unique form. These shaped bottles are affixed to a base to create its foundation. After that, the painting phase begins. Ericka hand picks a set of vibrant hues which blend into the colorful masterpiece. Collaborating with companies that wish to incorporate their brand colors into her pieces, convey an environmental message to reduce plastic pollution.
The Message behind the artwork
By Ericka's work, she hopes to convey the message, "challenging perceptions of discarded materials and show people to see the beauty of plastic". This was the meaning behind her first artwork, named "Awakening".
Empowering Upcycling Enthusiasts
For those who wish to start their own upcycling journey, Ericka's advice is "JUST DO IT!" "Even if you aren't an artist or creative in any way- it's important to support artists fueling eco-consciousness through artwork."
Reborn Creations shows us how amazing things can come from stuff we usually throw away. This reminds us to be creative, determined, and care about the environment. The ZeLoop vision promotes a sustainable lifestyle by recycling plastic bottles. Join ZeLoop and start recycling today.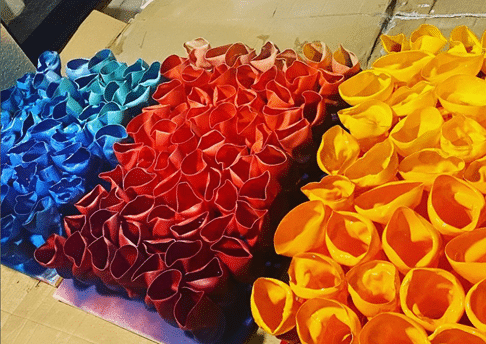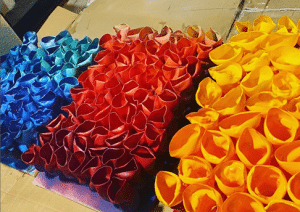 Author: Rishabh Mittal