About Culture Emulsion
Culture Emulsion brings to the UAE an eclectic array of French-speaking theatre plays, for all ages an all tastes. Some plays are brought from France and some are produced locally. Find more information on the coming shows on our website.  
Become your best-self with the first and biggest French-speaking drama school of the Middle East.
May it be for personal of professional reasons, learning the basics of theatre and public-speaking can only do you good. It helps strengthening self-confidence, enhances creativity thinking, develops team-spirit and brings a lot of fun !
DOWNLOAD ZeLoop app and get your vouchers with 10% off your show purchase or 5% off for a drama class trimester or individual coaching
Delivery : UAE
https://www.culture-emulsion.com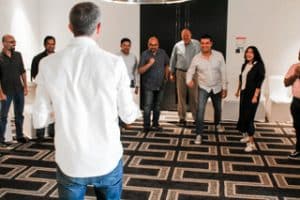 Read the latest News at ZeLoop