About Thaely
The Thaely Y2K Pro is a revolution in the footwear industry. Each sneaker uses recycled components made from 10 waste plastic bags, 12 plastic bottles & industrial rubber waste. All components including the glue are 100% Vegan. Each pair is packaged in a reusable shopping tote made from 4 plastic bottles & a box made from recycled paper which is embedded with basil seeds & dyed with waste coffee grounds. Once you get your box simply cut & and plant it. You will have a basil plant in 10 days.
DOWNLOAD ZeLoop app and get your 5 to 10 USD off vouchers.
Delivery: Worldwide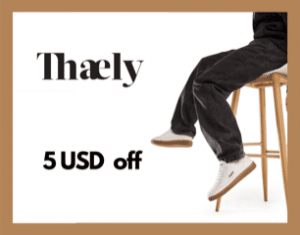 Check out more stories on our Blog.